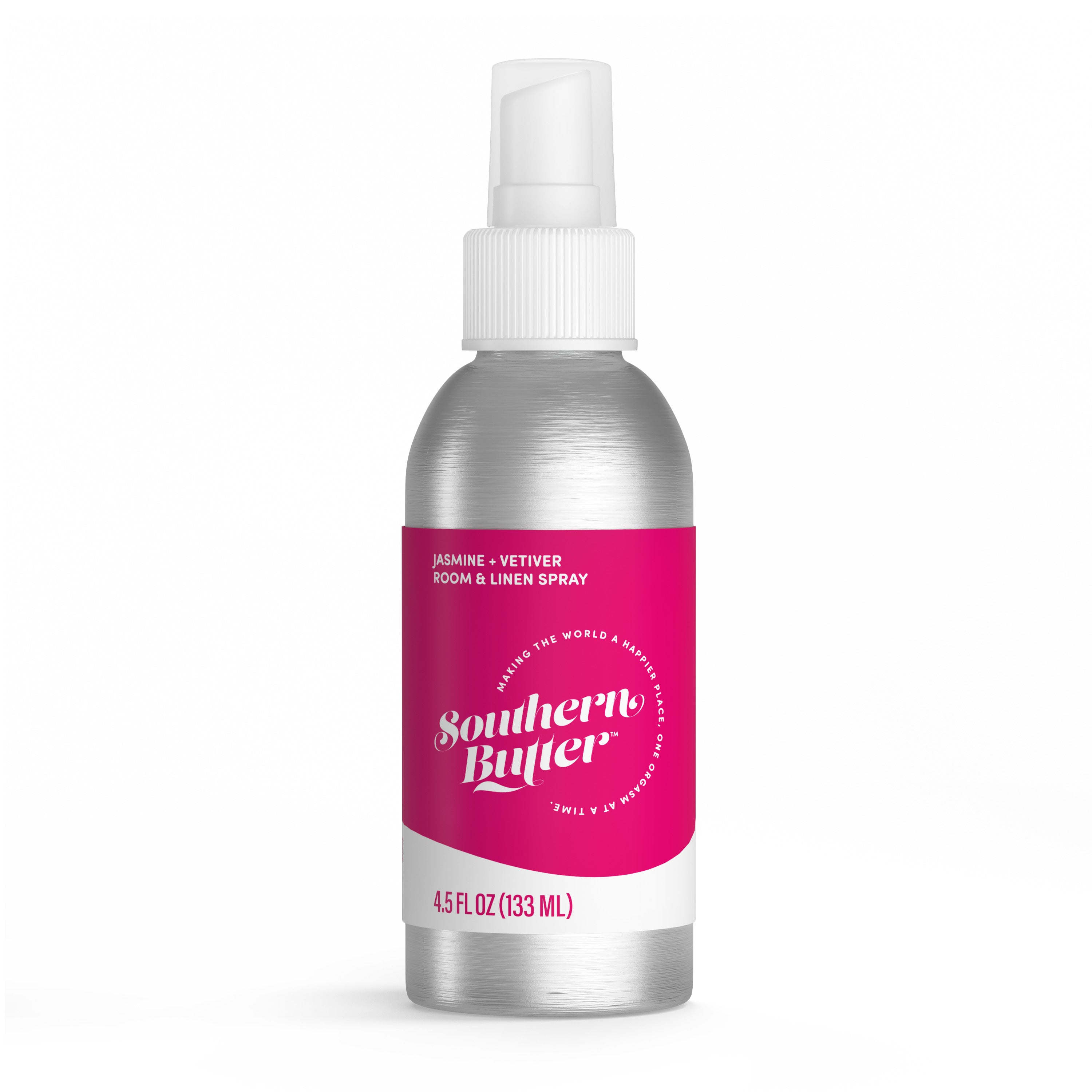 Room + Linen Spray - Jasmine + Vetiver
Your bedroom has a smell. If it's anything like ours, it's a combination of sweat, towel funk, and dog. Not so sexy . . . Our Jasmine + Vetiver Aphrodisiac Room + Linen Spray is a rich blend of spicy, floral, and resinous oils known to enliven the senses and set a more amorous atmosphere. Give it a spritz. Change the mood. Love is in the air!
While supplies last, SAVE when you purchase the Duo with Jasmine + Patchouli Massage Oil.
Does not contain petroleum, mineral oil, parabens, or silicone. Gluten Free.