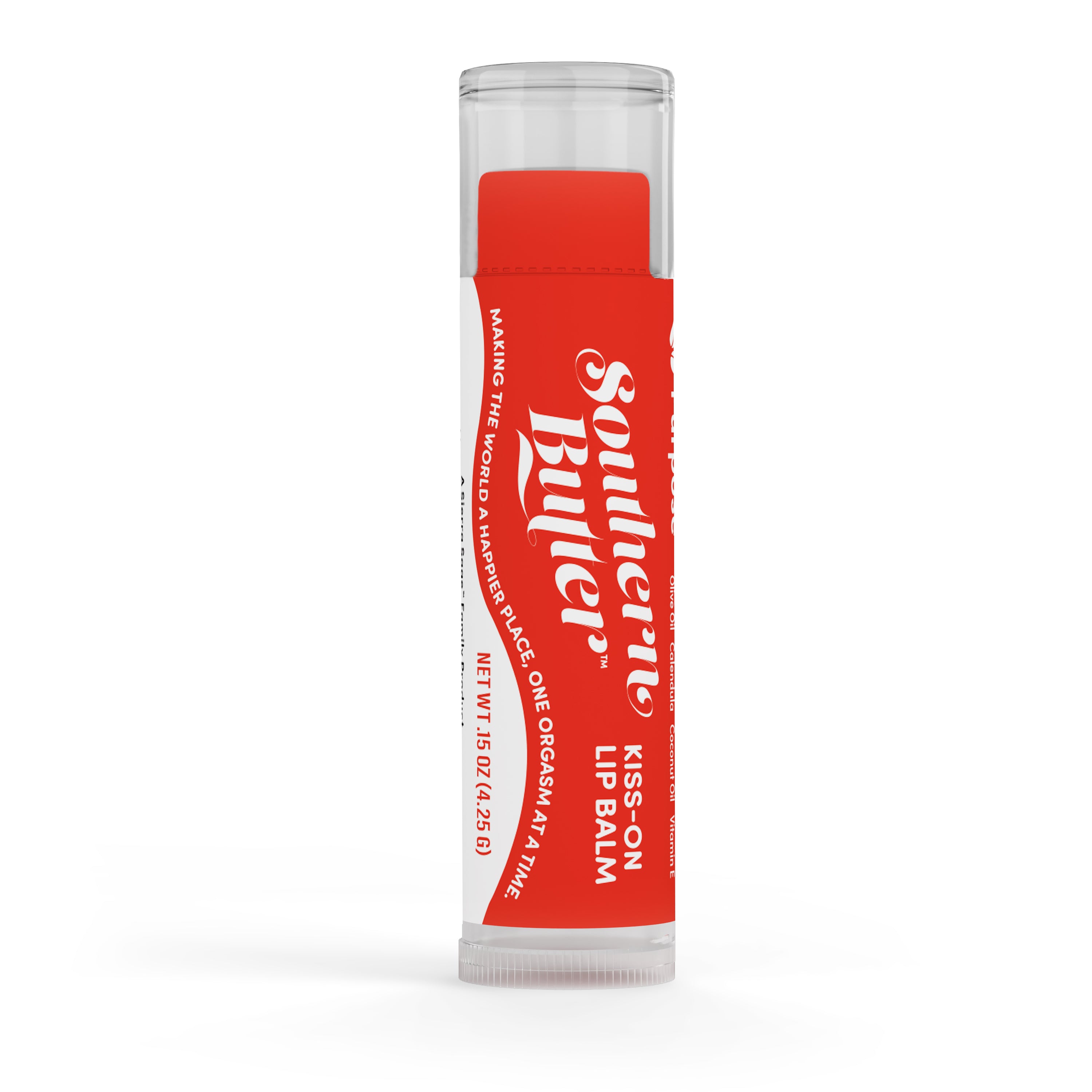 Our Kiss-On Lip Balm creates lush, hydrated lips with an aphrodisiac twist. The unique blend of natural oils helps water absorption for fuller, more nourished lips when you need it most.
The calendula flower infusion emulates the body's natural chemistry while organic coconut oil provides natural sun protection.
This aphrodisiac blend is intoxicating, sexy, playful, and a great mood-enhancing add-on for those intimate moments.
Does not contain petroleum, mineral oil, parabens, or silicone. Gluten Free.