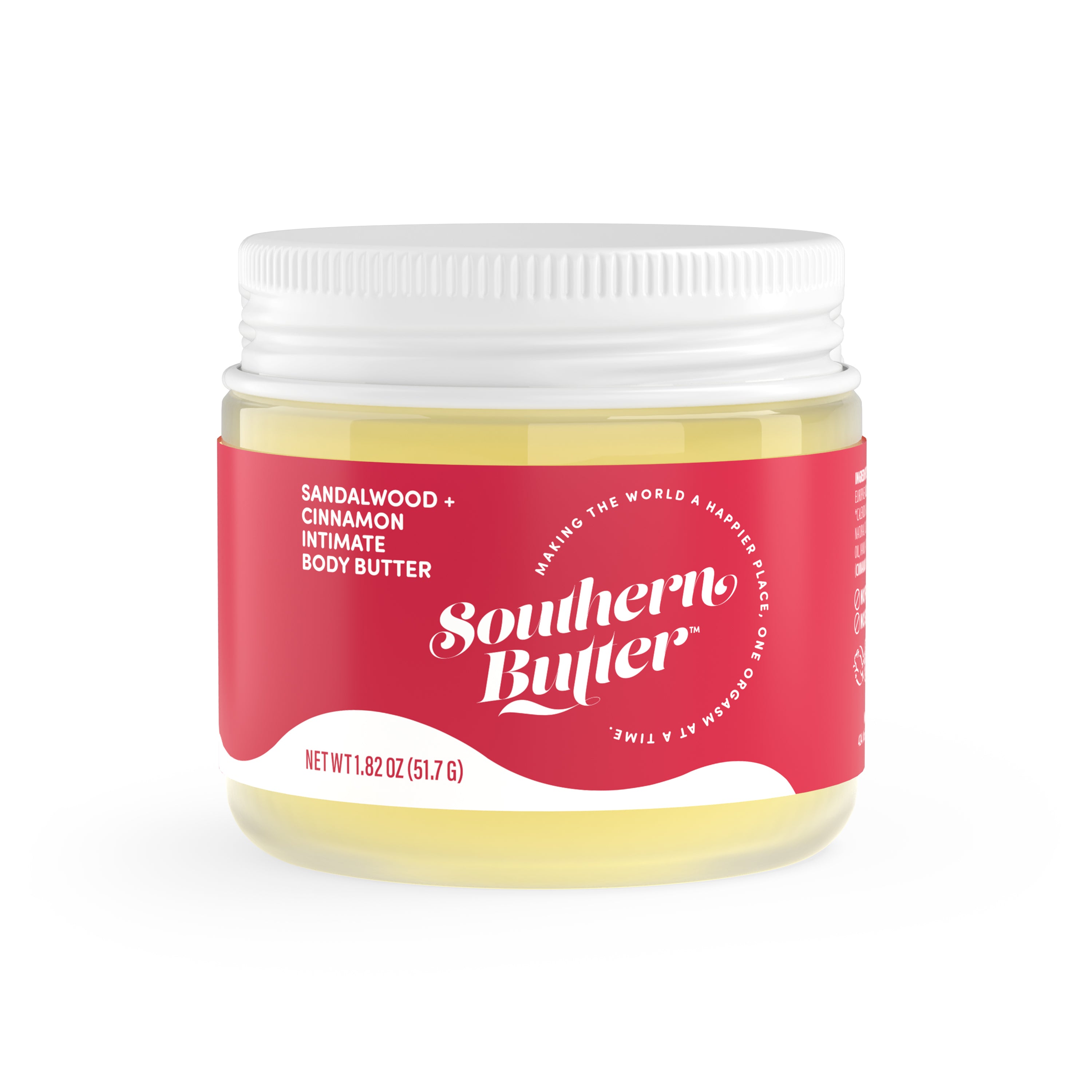 Body Butter - Sandalwood + Cinnamon
Our Sandalwood + Cinnamon Body Butter uses the secret powers of coconut oil to promote soft, smooth, beautiful skin while it hydrates, moisturizes, and nourishes naturally. Use Body Butter to prepare your skin for your next intimate encounter.
Arouse your senses naturally with the seductive, musky, sweet scent of Sandalwood + Cinnamon.
Does not contain petroleum, silicone, parabens, mineral oil, lanolin, or any artificial ingredients. Gluten Free.