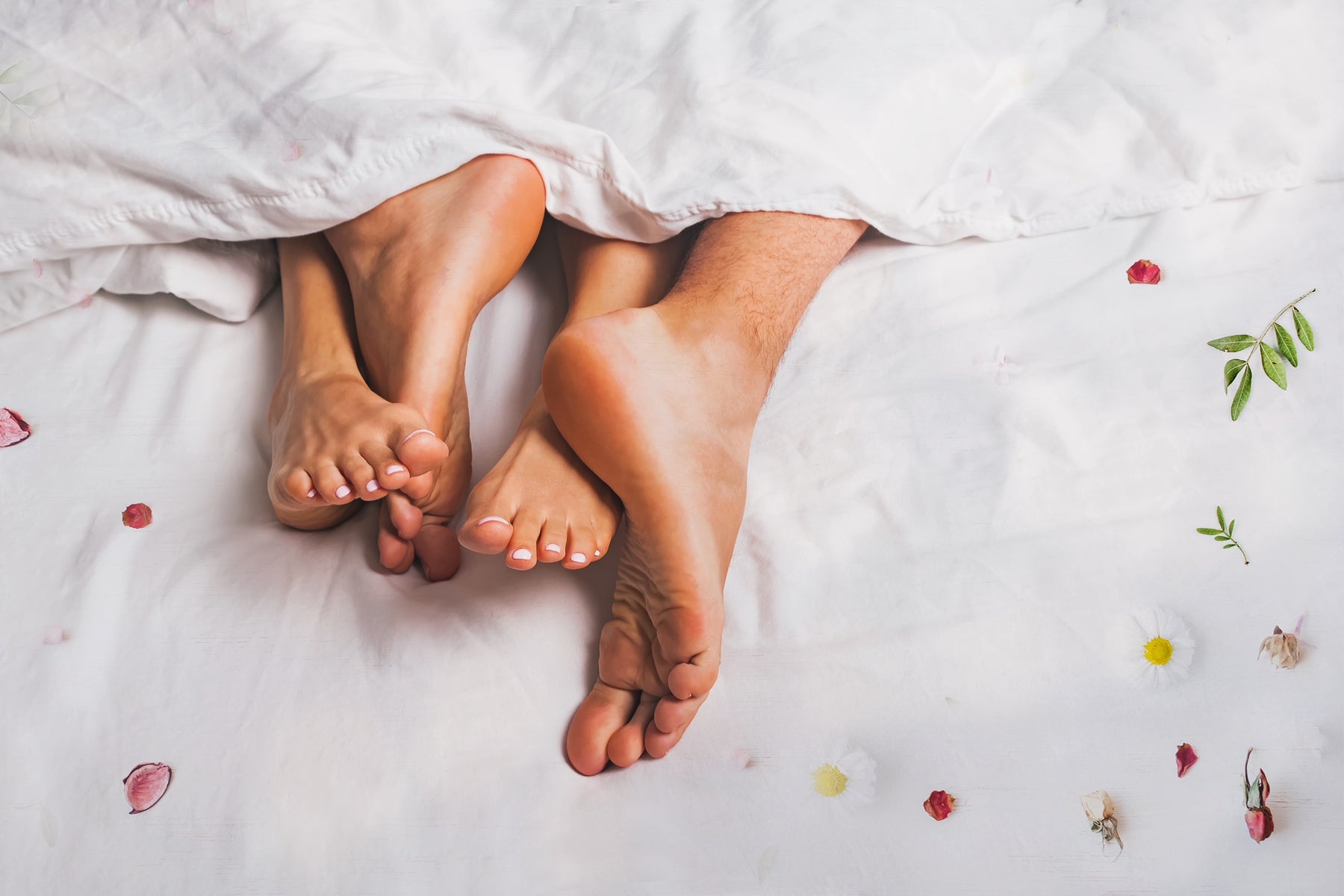 All-Natural Intimate Products: How Does It Work?
Intimacy between two people is a healing act, and it is the most natural state there is. Nature has no place for synthetic materials, and that's why all-natural intimate products are so ideal. At Southern Butter, we stand firmly against fake - fake orgasms, and fake, unnatural ingredients. Can we get some praise hands 
🙌 
?

It's in the Ingredients

The key ingredient to great sex? Chemistry! Between you and your partner, and between your body and your lube. It's true! Lubricants that contain parabens, petroleum, glycerin and (gasp) sugar, throw off your balance, your body chemistry and can be harmful to your intimate parts. Southern Butter contains 100% natural ingredients; redefining oil-based intimates with a coconut oil base that mimics the body's own oils. 

Take a look! Just like your beautiful curves, we are flaunting it all here:
Plantain 
Soothing, cooling, and cleansing, plantain helps to protect the skin.

Comfrey Comfrey is also a soothing and gentle agent for the skin. 

Yarrow Contains beneficial flavonoids and salicylic acid. Widely used on hemorrhoids. 

Calendula Rich in antioxidants, calendula protects and hydrates skin.

Ginseng Ginseng invigorates the skin and the sexual experience.

Peppermint Cooling, calming, soothing, and relaxing, peppermint increases sensitivity.

Vitamin E An antioxidant that is easily absorbed into the skin, vitamin E moisturizes, hydrates, and soothes.

Coconut Oil
Coconut oil naturally hydrates and moisturizes by mimicking the body's own oils to promote healthy skin and a lavish glide. According to a 2014 study, coconut oil is proven as an effective and safe alternative for synthetic lubricants.

That's. It.
No petroleum

No parabens

No Mineral Oils

No silicone,

No lanolin

No artificial ingredients. 
Talk about great chemistry! So hire a babysitter. Lock the doors. Get in your birthday suit. The pleasure is all yours.
The Products
Our Southern Butter Intimate line includes:
Body Butter -
In rose and lavender, sandalwood and cinnamon, and fragrance-free, our body butter revives and nourishes delicate tissues while increasing sensitivity and elasticity.
Massage Oil -
Also scented in lavender and rose or cinnamon and sandalwood, Southern Butter massage oils nourish and invigorate with a soft and slippery touch. 
Backdoor Balm -
This after anal care soothes tender tissues and membrane tears. Perfect for every adventure!
Enhance Stimulating Care
- A potent salve that is sensational as a clitoral and nipple stimulator. Because foreplay - and play -  is underrated!
Our line of intimate products emulate your body's natural chemistry while using sound ingredients. Our butters revive and nourish delicate skin while increasing sensitivity. Whichever one you choose, these products are bound to give you and your partner a LOT to agree on. 
😉